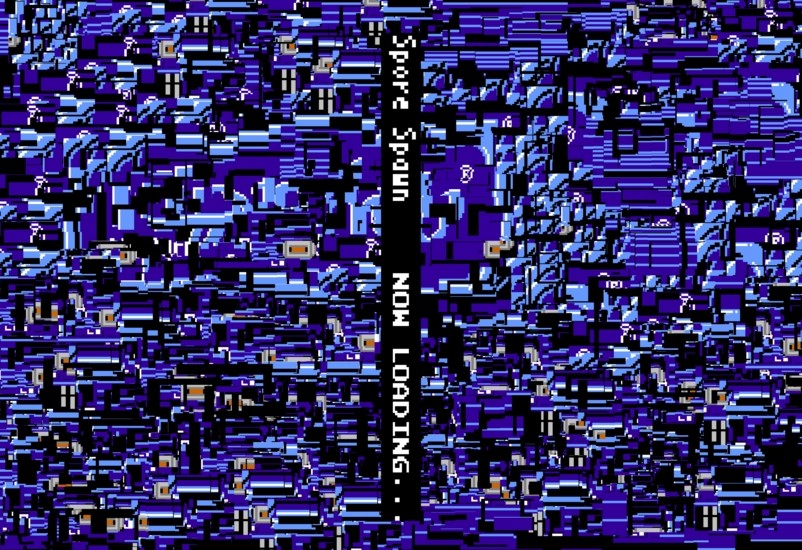 Spore Spawn - Now Loading...
2013/03/21 out
33 copies
800yen
http://lipsinfection.altervista.org/lip-21-spore-spawn-now-loading-cd-r/
Loading… Loading… Loading… Loading… Loading… Loading… Loading… Lodaing… Loadnig… Laondig… Loidang… oLidnag… ioLgnD… dGnoiLg… Gldodni…GOdssdLosj…s.e.dd.rfniiidogh….dgllaoLLodaaaa.d.gi… #ERROR 4B333011. Blue screen of death. The muffled sound of the fan spinning out of control inside the mainframe, catching fire and ricocheting on metallic surfaces, triggering a generalized black out. Overloads. Power failures. Instruction lops that end in electrocuted employees. Visitors ground to meat sauce by malfunctioning elevators. The disquieting hisses of a techno-centric upheaval. Sputtering electrical cables dangling over corpses. Switches rattle. Circuits laugh.
Released in white dvd-case with photo inlay.
Limited Edition of 33 copies.
エキサイト翻訳より
Loading…Loading…Loading…Loading…Loading…Loading…Loading…Lodaing…Loadnig…Laondig…Loidang…oLidnag…ioLgnD…dGnoiLg…Gldodni…GOdssdLosj…s.e.dd.rfniiidogh….dgllaoLLodaaaa.d.gi…#ERROR 4B333011。
死のブルー・スクリーン。
ファンの消された音、メインフレームの内部のコントロールから回ること、燃え移る火、また金属の表面で跳ね飛ぶこと、引き金を引くこと、1つの、一般化された、暗くなります。
過負荷。
停電。
指示は、感電死した従業員の中のその終了を切ります。
ビジターは誤動作するエレベータによってミート・ソースにアースします。
テクノ中心の隆起の物騒なしっ。
死体上に下がるスパッタリングの電気的なケーブル。
スイッチはがらがら音を立てます。
回路は笑います。
写真象眼を備えた白いdvd-場合にリリースされました。
33のコピーの限定版。
http://sporespawn.web.fc2.com/
attack.the.core.of.spore.spawn@gmail.com
Label
http://lipsinfection.altervista.org/